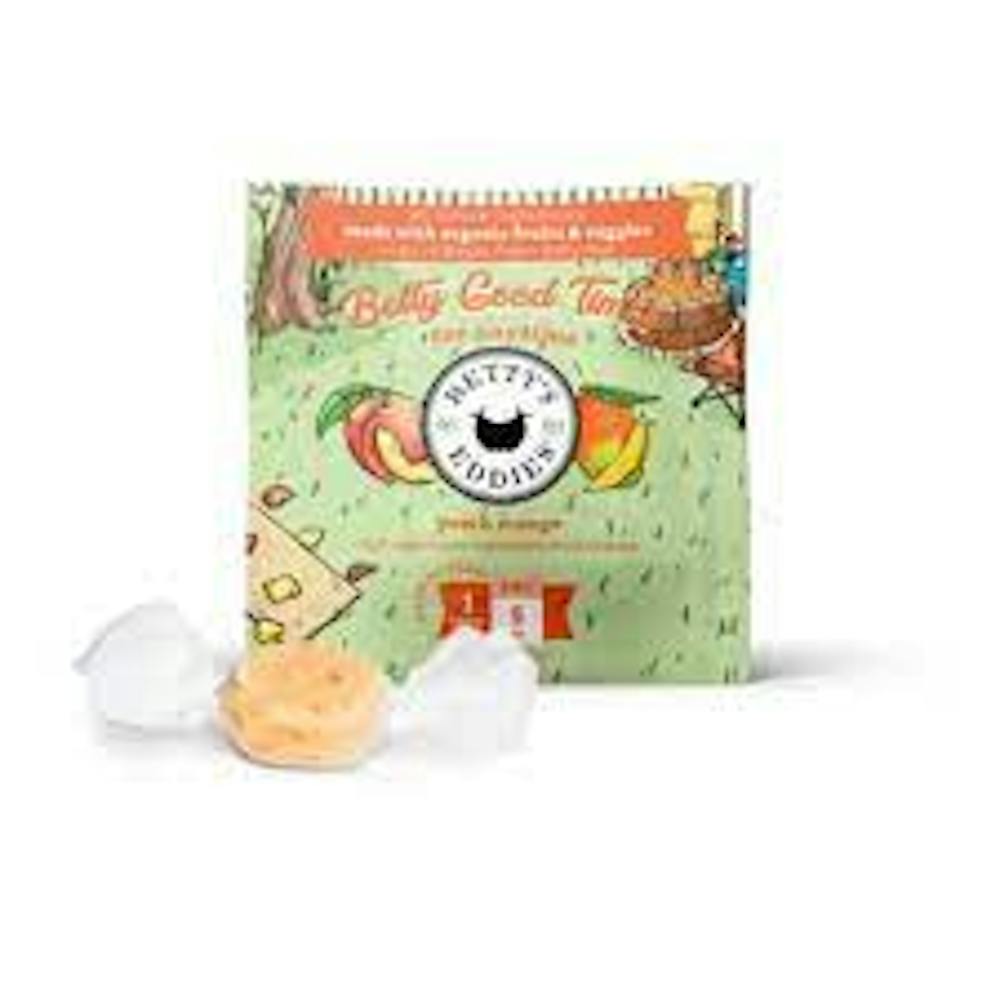 hybrid
Peach Mango Fruit Chews | 5mg
Betty's Eddies
Product information
$25
Options
Description
Consider these your anytime Betty's! This recipe is available in two flavors: Strawberry and Peach Mango! Both flavors are made with full-spectrum cannabis, organic fruits & veggies, and of course, lots of love. Betty Good Times are here to stay!
Additional details
CBG (Cannabigerol) - 1.2MILLIGRAMS
CBN (Cannabinol) - 0.6MILLIGRAMS
"TAC" - Total Active Cannabinoids - 50.4MILLIGRAMS
THC-D9 (Delta 9–tetrahydrocannabinol) - 48.6MILLIGRAMS
About the brand
Betty's Eddies
At Betty's Eddies, they're all about good, clean, fun. Their mission is simple – do good for the community, cook with only clean ingredients and spread fun & positivity while they do it. They're extra "chewsy" about our ingredients which means all Betty's Eddies are vegan, gluten-free, made with real fruits & veggies, and infused with naturally extracted THC. Pure goodness, just the way Mother Nature (and Betty) intended.