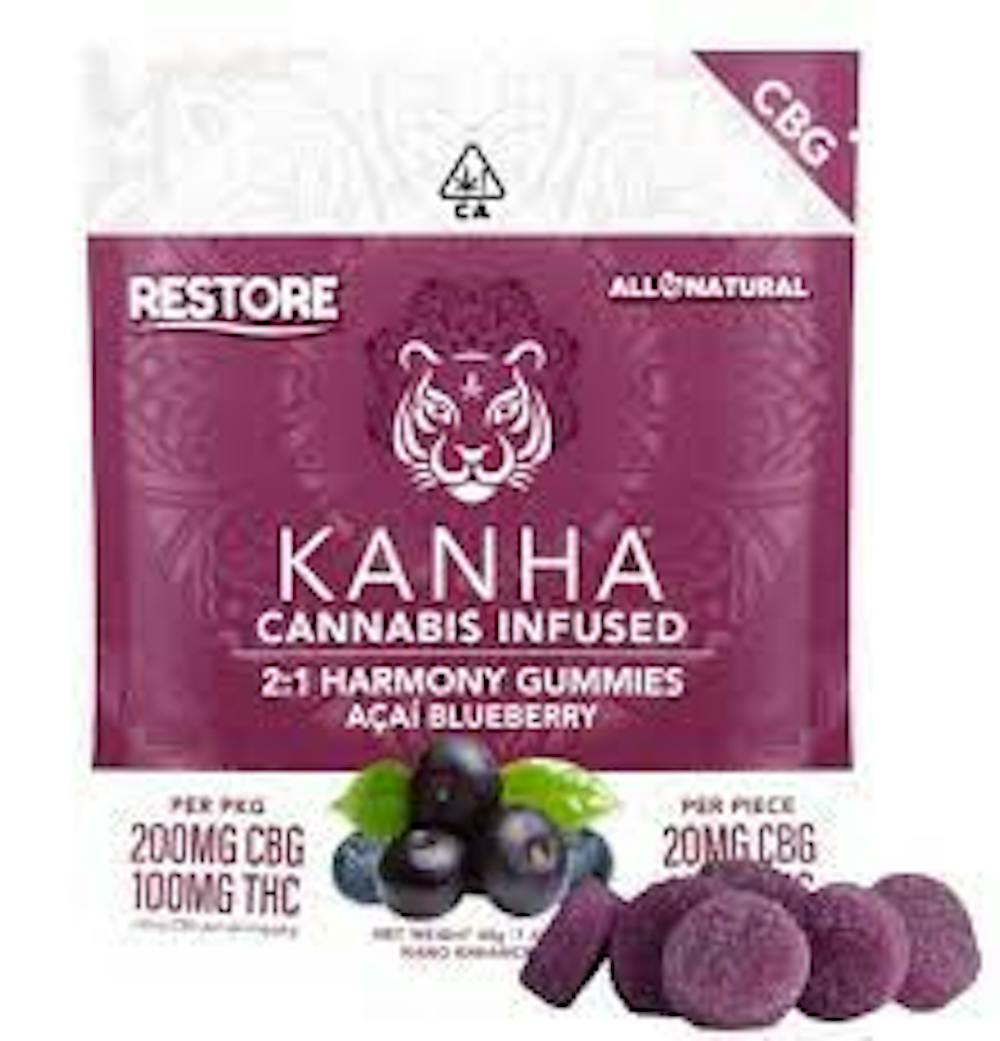 hybrid
10mg Harmony Acai Blueberry 10pk
Kanha
Product information
$30
Options
Description
Revive your physical and mental health with Kanha's 2:1 Harmony Acai Blueberry gummies. CBG and THC help your mind and body find relaxation and relief without the high. These nano-enhanced gummies are fast-absorbing, so it may only take around 15 minutes to feel the onset of effects.
Additional details
CBD (Cannabidiol) - 1.85MILLIGRAMS
THC-D9 (Delta 9–tetrahydrocannabinol) - 98.89MILLIGRAMS
About the brand
Kanha
Widely considered the best tasting gummy in the industry, Kanha premium gummies are made with the highest quality Cannabis oils, scientifically extracted and infused to provide a consistent dose. Safe, reliable and delicious – every gummy is its own adventure in flavor and experience, leading you on a joyful journey full of curiosity and bliss. • Bursting with Flavor • All-Natural Ingredients • Zero Pesticides • Perfect Consistency and Texture • Delectably Delightful TASTE THE BLISS!