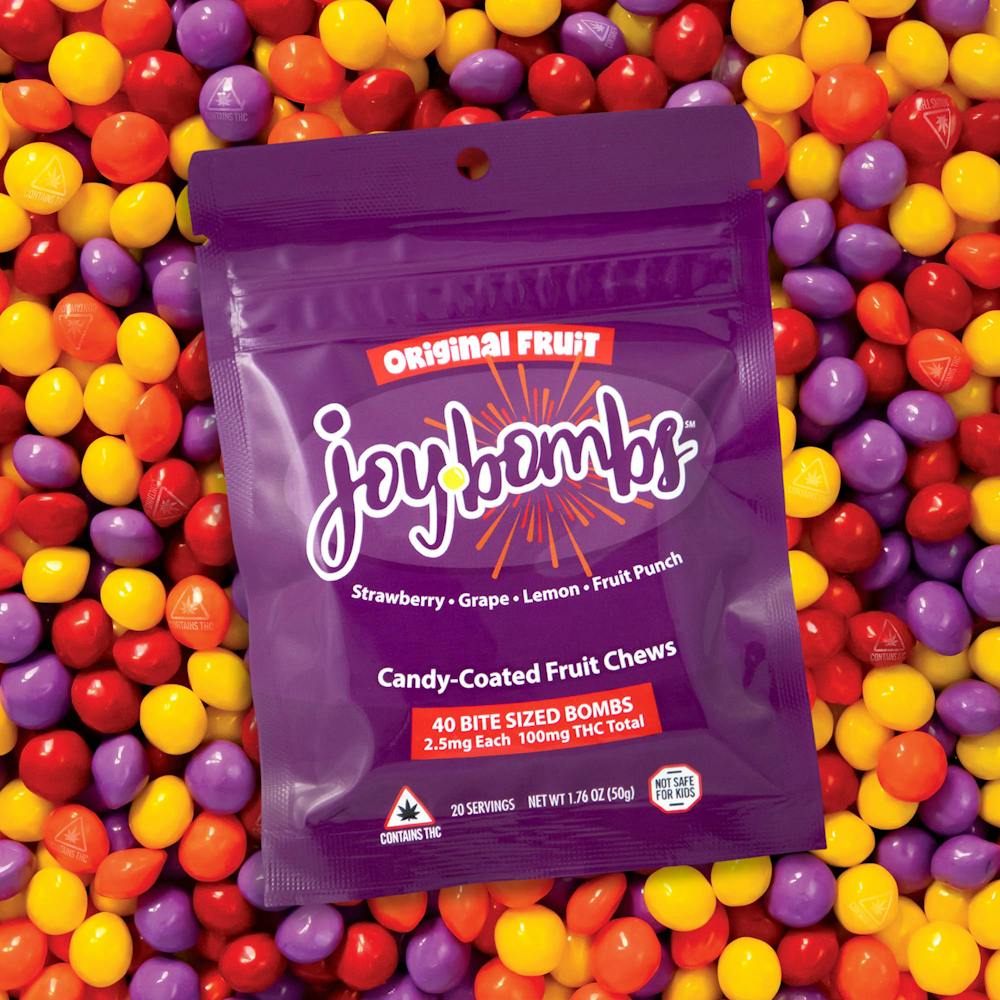 hybrid
Joy Bombs Original Fruit (40pk) - 2.5mg THC ea (100mg Total)
Joyibles
Product information
$30
Options
Description
These candy-coated fruit chews are precisely dosed with an undetectable 2.5mg of pure THC distillate in each bite-sized piece, so you can micro-dose for days or nom the whole pouch for a 100mg adventure! Perfect for sharing, Joy Bomb's signature sugary shell means they'll melt in your mind, but not in your car or pocket! Each Original Fruit Joy Bombs pouch includes a mix of four fruity flavors: Strawberry, Grape, Lemon & Fruit Punch.
Additional details
THC-D9 (Delta 9–tetrahydrocannabinol) - 5.07 %
About the brand
Joyibles
Joyibles' team of cannabis industry veterans and world-class candy makers delights in pushing the boundaries of edibles product experience and innovation. Shouldn't shopping for infused treats at a dispensary make you feel more like a kid in a candy store? The sugar wizards at Joyibles couldn't agree more! They're taking edibles back to the future with fun adult-use products that are shareable, stackable, and snackable.