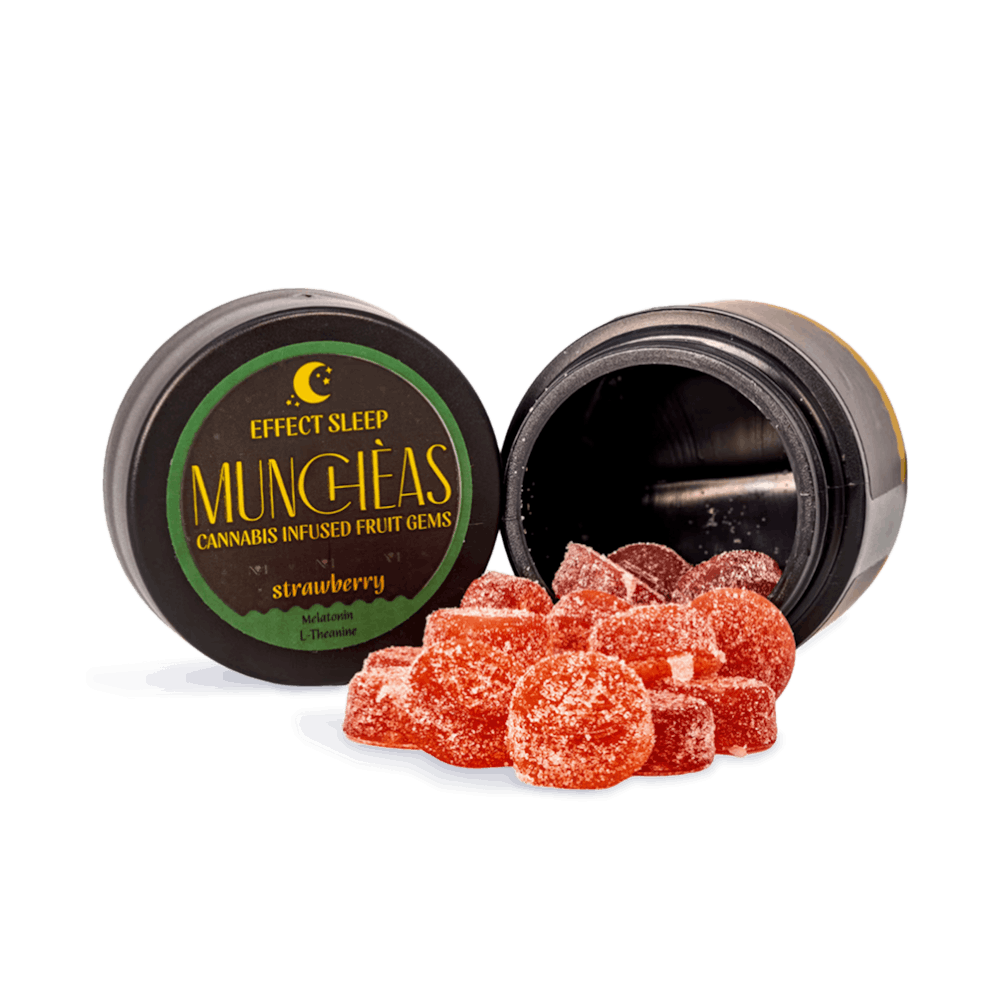 hybrid
Munchèas Sleep Strawberry Fruit Gems
Green Gold Group
Product information
$20
Options
Description
Munchèas hand-crafted Fruit Gems were created with the best possible cannabis experience in mind. Each Fruit Gem is infused with 5mg of Liquid Gold premium cannabis oil. Munchèas Fruit Gems are always sweet, never bitter, and promise to deliver a satiating encounter.. You can taste the superiority in these artisan confections.
Additional details
CBG (Cannabigerol) - 3.06MILLIGRAMS
THC-D9 (Delta 9–tetrahydrocannabinol) - 97.5 %
"TAC" - Total Active Cannabinoids - 100.56MILLIGRAMS
About the brand
Green Gold Group
Green Gold Group is proud to provide stringently tested, naturally grown cannabis to the most discerning patients and clients. We welcome you to experience the Green Gold difference.