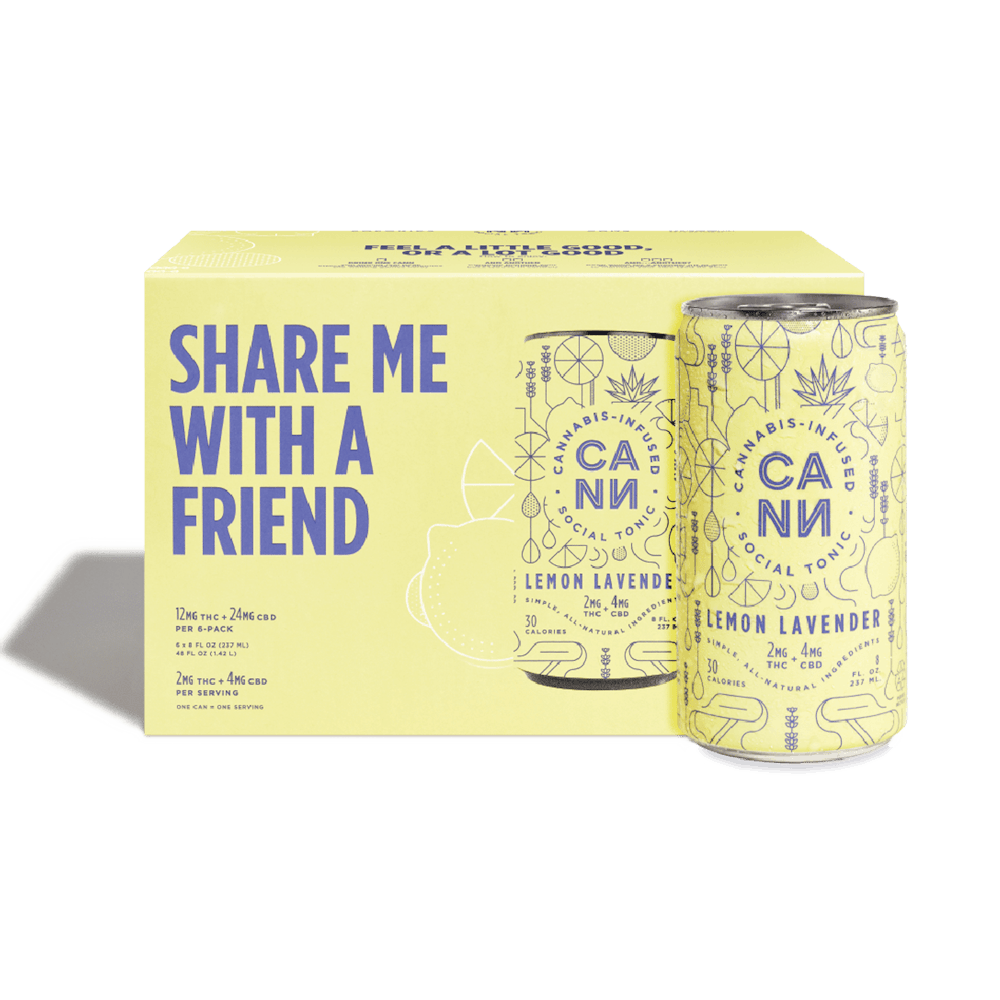 high cbd
Lemon Lavender Tonic 6-pack
Cann
Product information
$24
Options
Description
Cann's cannabis-infused social tonics are microdosed with THC & CBD, perfectly crafted to give you a light, refreshing buzz within 10-15 minutes. This version of Cann's cannabis-infused social tonic is made with lemon juice from Sicily and infused with aromatic lavender. With the same balanced uplifted feeling as alcohol, but with 5 all-natural ingredients, 30 calories, and no hangover the next morning, Lemon Lavender is the perfect substitute for that glass of wine or can of beer. Each can contains about 2mg of THC and 4mg of CBD.
Additional details
CBD (Cannabidiol) - 25.44 %
"TAC" - Total Active Cannabinoids - 38.94MILLIGRAMS
THC-D9 (Delta 9–tetrahydrocannabinol) - 13.5MILLIGRAMS
About the brand
Cann
Taking a (cliche) cue from some of the world's most innovative startups, Cann began in Jake's garage in Palo Alto, California while he was in business school in 2018... That same year, Jake recruited Luke, an old friend and former colleague, who had never been to a dispensary before, to help design a brand and collection of products for people who are cannabis curious.