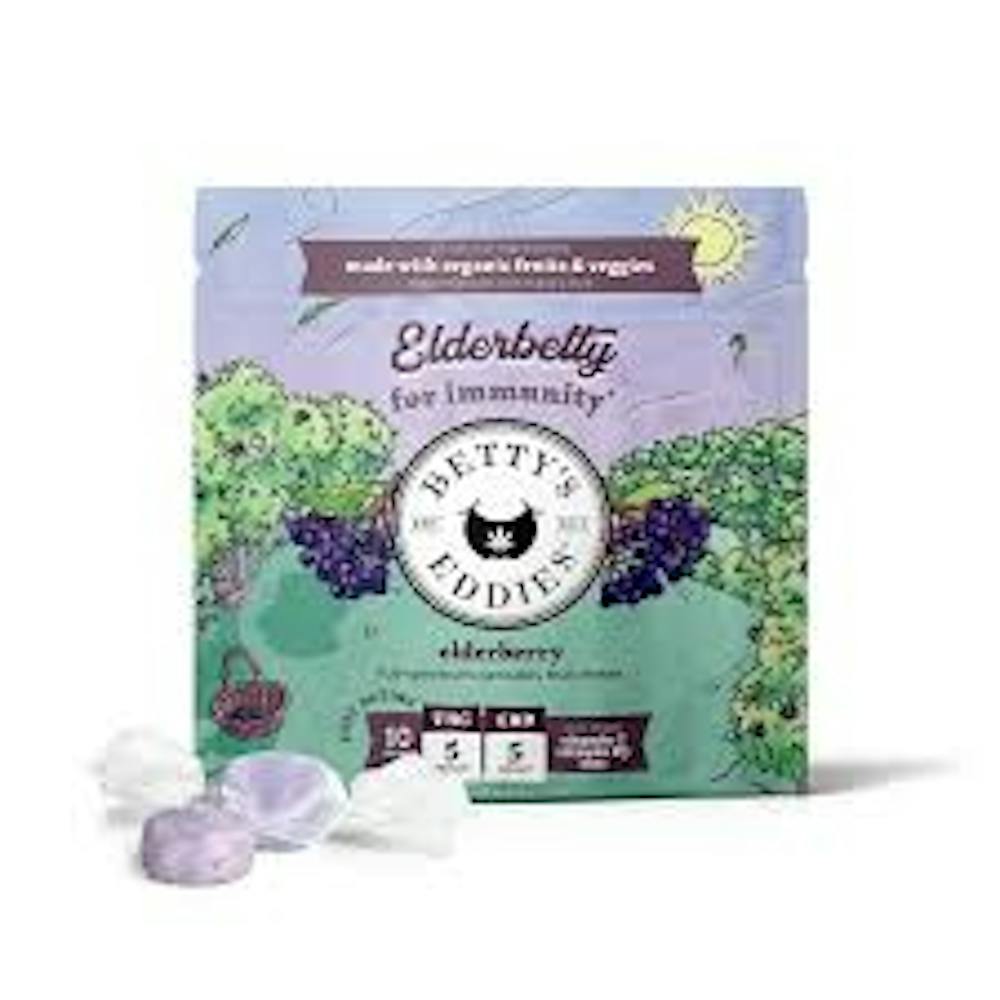 hybrid
5mg 1:1 Betty's Eddies Elderberry Chews 10pk
Betty's Eddies
Product information
$25
Options
Description
Get back to feeling your Betty best self with our Elderbetty chews. Infused with a natural blend of THC and CBD, plus elderberry, zinc, vitamin C, and vitamin D3, Elderbetty may help boost immunity for your body and mind.
Additional details
CBG (Cannabigerol) - 1.8 %
THC-D9 (Delta 9–tetrahydrocannabinol) - 49.2 %
"TAC" - Total Active Cannabinoids - 100MILLIGRAMS
About the brand
Betty's Eddies
At Betty's Eddies, they're all about good, clean, fun. Their mission is simple – do good for the community, cook with only clean ingredients and spread fun & positivity while they do it. They're extra "chewsy" about our ingredients which means all Betty's Eddies are vegan, gluten-free, made with real fruits & veggies, and infused with naturally extracted THC. Pure goodness, just the way Mother Nature (and Betty) intended.