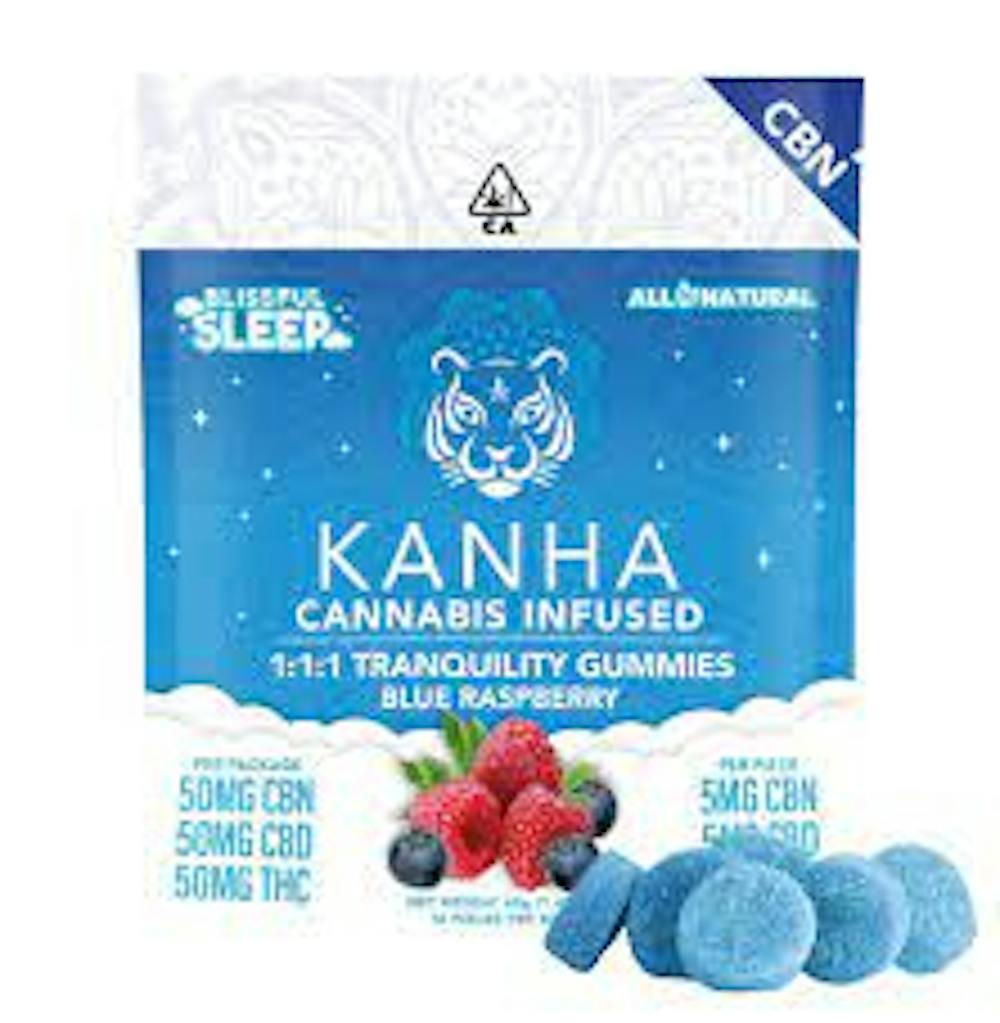 indica
1:1:1 Tranquility Gummies 10-pack
Kanha
Product information
$30
Options
Description
High Times Cup award-winning KANHA 1:1:1 Tranquility gummies are specially formulated with blissful sleep in mind. These best-selling gummies feature sleep-inducing CBN and a blend of soothing terpenes to help fall asleep, stay asleep, and wake up with no morning fog. Widely considered the best-tasting in the industry, KANHA gummies are made with real fruit, all natural ingredients and contain no major allergens. Each piece contains 5mg of CBD, THC, and CBN.
Additional details
CBD (Cannabidiol) - 50.8MILLIGRAMS
CBDA (Cannabidiolic acid) - 0.2MILLIGRAMS
"TAC" - Total Active Cannabinoids - 97.4MILLIGRAMS
THC-D9 (Delta 9–tetrahydrocannabinol) - 46.4MILLIGRAMS
CBN (Cannabinol) - 50MILLIGRAMS
About the brand
Kanha
Widely considered the best tasting gummy in the industry, Kanha premium gummies are made with the highest quality Cannabis oils, scientifically extracted and infused to provide a consistent dose. Safe, reliable and delicious – every gummy is its own adventure in flavor and experience, leading you on a joyful journey full of curiosity and bliss. • Bursting with Flavor • All-Natural Ingredients • Zero Pesticides • Perfect Consistency and Texture • Delectably Delightful TASTE THE BLISS!