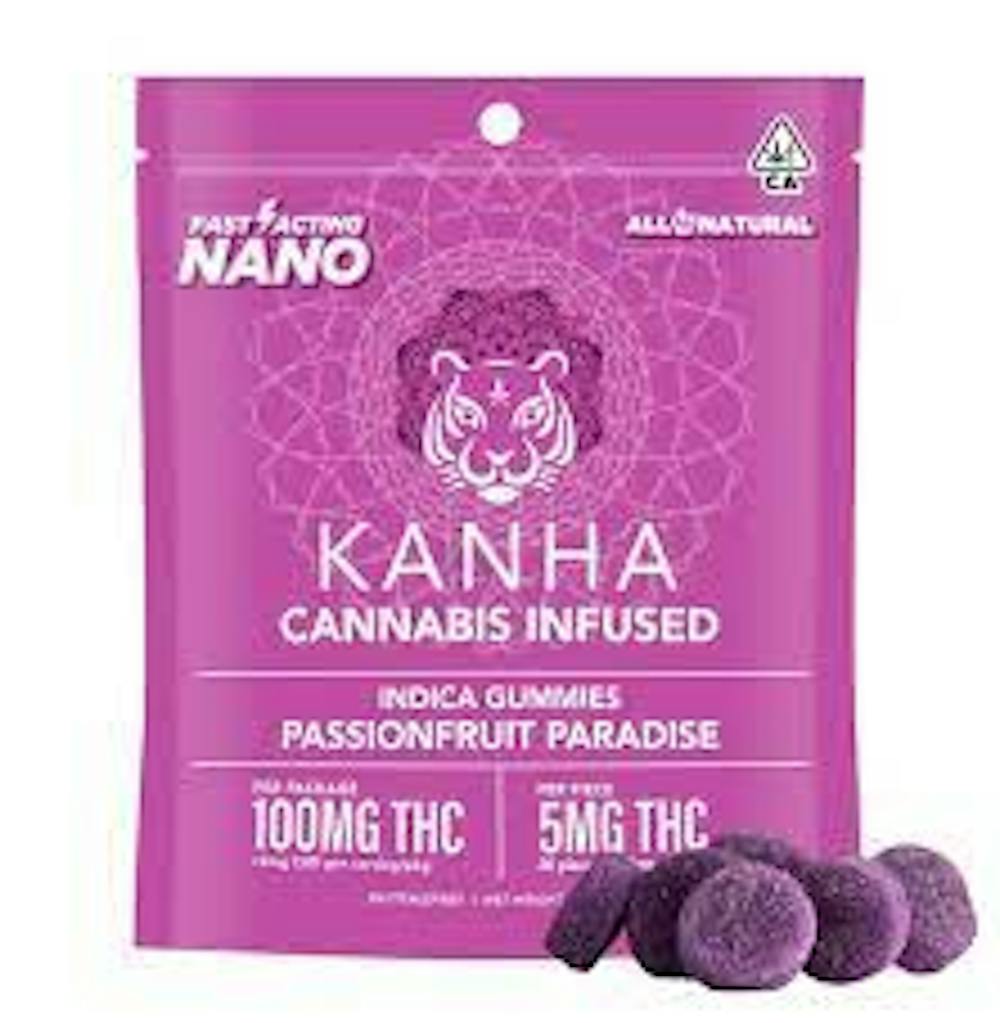 indica
10mg Nano Passion Fruit Indica Gummies 2pk
Kanha
Product information
$12
Options
Description
Passionfruit Paradise gummies are divinely sweet and made with indica terpenes, which induce a calm and relaxed state of mind. And with only 5mg of THC per gummy and an average of 10-20 minutes for onset, these are the perfect gummy for micro-dosing.
Additional details
THC-D9 (Delta 9–tetrahydrocannabinol) - 19.32MILLIGRAMS
THCA (Δ9-tetrahydrocannabinolic acid) - 0.08MILLIGRAMS
"TAC" - Total Active Cannabinoids - 21.4MILLIGRAMS
About the brand
Kanha
Widely considered the best tasting gummy in the industry, Kanha premium gummies are made with the highest quality Cannabis oils, scientifically extracted and infused to provide a consistent dose. Safe, reliable and delicious – every gummy is its own adventure in flavor and experience, leading you on a joyful journey full of curiosity and bliss. • Bursting with Flavor • All-Natural Ingredients • Zero Pesticides • Perfect Consistency and Texture • Delectably Delightful TASTE THE BLISS!