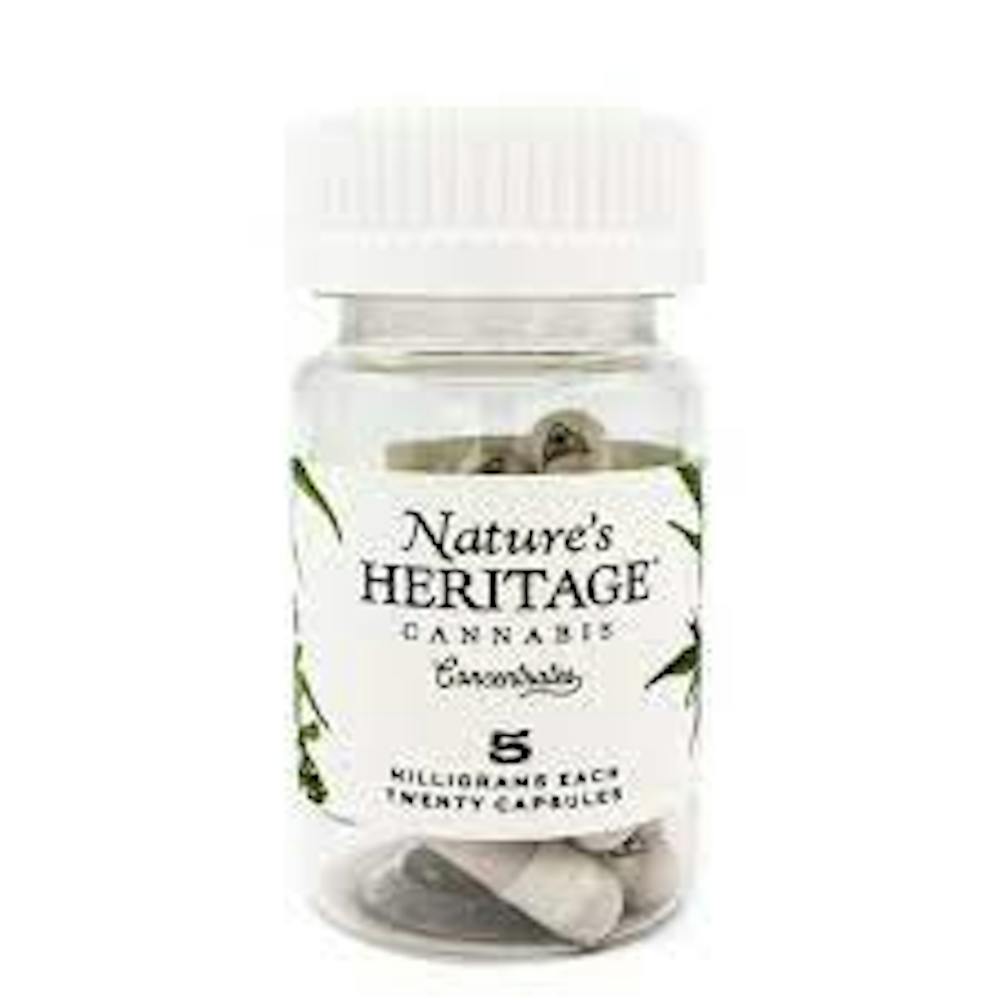 hybrid
5mg RSO Capsules 20pk
Nature's Heritage
Product information
$30
Options
Description
Originally developed by Rick Simpson for topical application for skin cancer, RSO is a discreet & odorless cannabis concentrate used for more intense therapies. It contains all the original chlorophyll, terpenes, fats & waxes from the plant which keeps the cannabinoid ratios true.
Additional details
CBG (Cannabigerol) - 3.2MILLIGRAMS
THC-D9 (Delta 9–tetrahydrocannabinol) - 95.2MILLIGRAMS
"TAC" - Total Active Cannabinoids - 100MILLIGRAMS
About the brand
Nature's Heritage
Mother Nature gave us cannabis, the most important plant on earth…and we give you the truest way to enjoy it. Nature's Heritage premium-quality cannabis products feature genetically-pure, validated strains, grown indoors and held to the highest standards. They prioritize the plant's integrity at every turn, fine tuning their methods for the optimization and preservation of cannabinoids, terpenes, flavonoids, and other compounds that contribute to a cannabis plant's full potential.