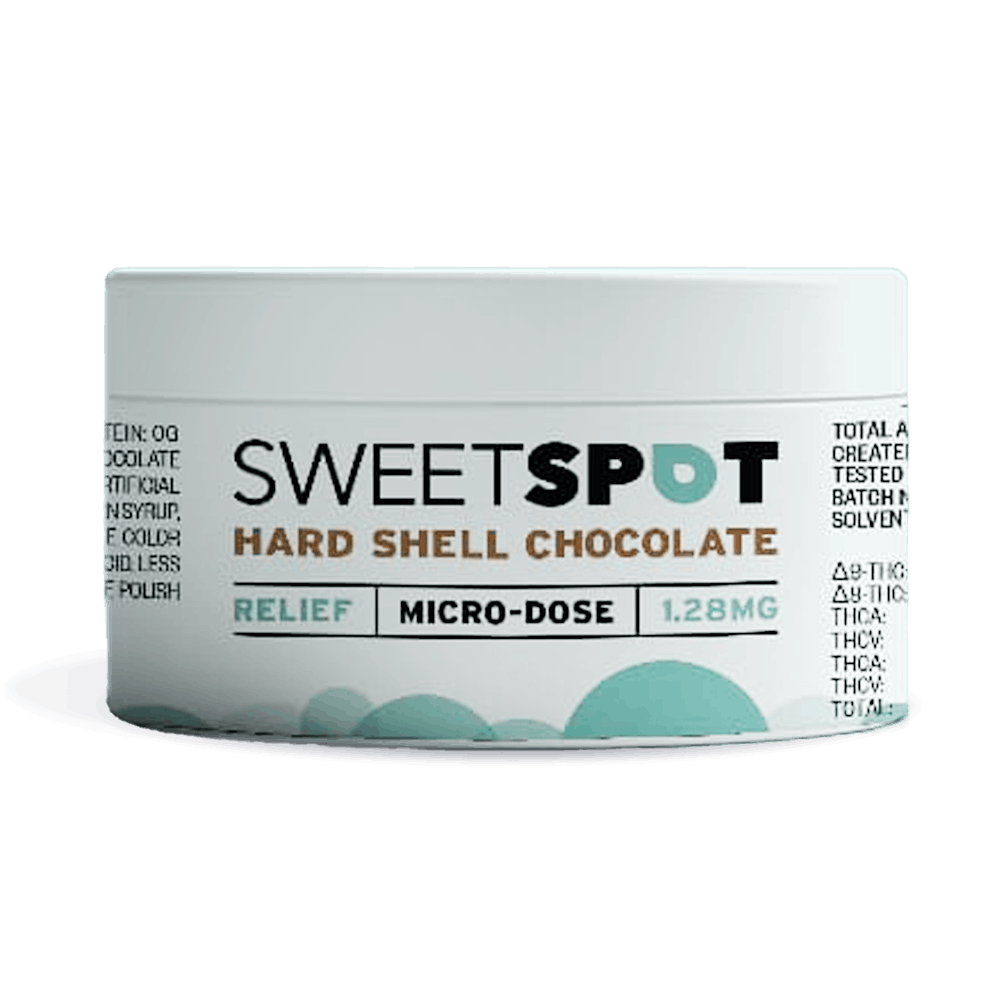 hybrid
Relief Hard Shell Chocolates
SWEETSPOT Edibles
Product information
$30
Options
Description
This CBD-based HEAL formula may help mitigate pain and inflammation and help regulate mood. SWEETSPOT edibles are made using a liposomal encapsulation method that uses sound waves to break down cannabis into smaller, water-soluble particles. This process makes cannabis more bioavailable to our bodies, and as a result, the effects are typically felt within 15 to 30 minutes.  
Additional details
THC-D9 (Delta 9–tetrahydrocannabinol) - 106MILLIGRAMS
"TAC" - Total Active Cannabinoids - 222.5MILLIGRAMS
About the brand
SWEETSPOT Edibles
FIND YOUR SWEETSPOT. SWEETSPOT edibles are available in a range of formulas that work together, or separately, to help you find your preferred state of mind. Whether you're looking for a way to relax, focus, sleep, or just enjoy life, there's a SWEETSPOT that's right for you.