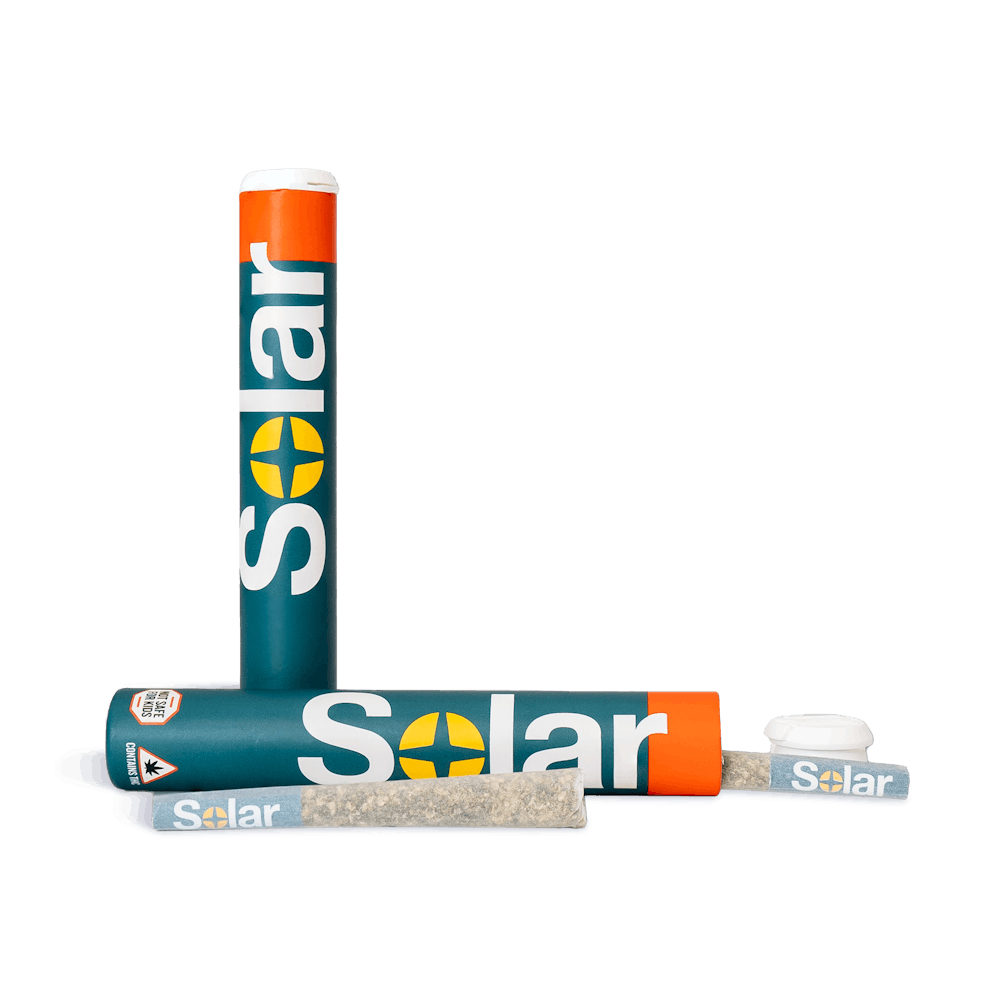 hybrid
Grape Stank Pre Roll | 1g
Solar Cannabis Co.
Product information
$12
Options
Description
Grape Stank is a pungent hybrid cannabis strain made from a genetic cross between Garlic Grove x Grape Gasoline. Compound Genetics breeds to win, and their Grape Stank carries the victory torch, with two iterations cinching victory at the 2023 Oregon Leaf Bowl. No need to wonder why when it reeks of a complex nose full of sweet berries, grape, gas, and astringent citrus and imparts unparalleled euphoria—beware a creeping couchlock. If you've smoked, dabbed, or consumed Grape Stank, tell us about your experience by leaving a strain review.
Additional details
CBDA (Cannabidiolic acid) - 0.68 %
CBG (Cannabigerol) - 0.2 %
THC-D9 (Delta 9–tetrahydrocannabinol) - 1.52 %
THCA (Δ9-tetrahydrocannabinolic acid) - 24.39 %
"TAC" - Total Active Cannabinoids - 26.79 %
About the brand
Solar Cannabis Co.
Based in Somerset, MA., Solar Cannabis Co. (Solar) is unlike any indoor cannabis operator in America. With a commitment to sustainable and innovative practices, Solar's flagship facility was designed to reshape the way cannabis is cultivated. Through the implementation of microgrid assets (solar arrays and high-efficiency, combined heat & power units), LED lighting and 90% water reclamation, Solar is able to produce premium cannabis while lowering its overall energy profile as well as generate over five megawatts (MW) of clean power on-site.