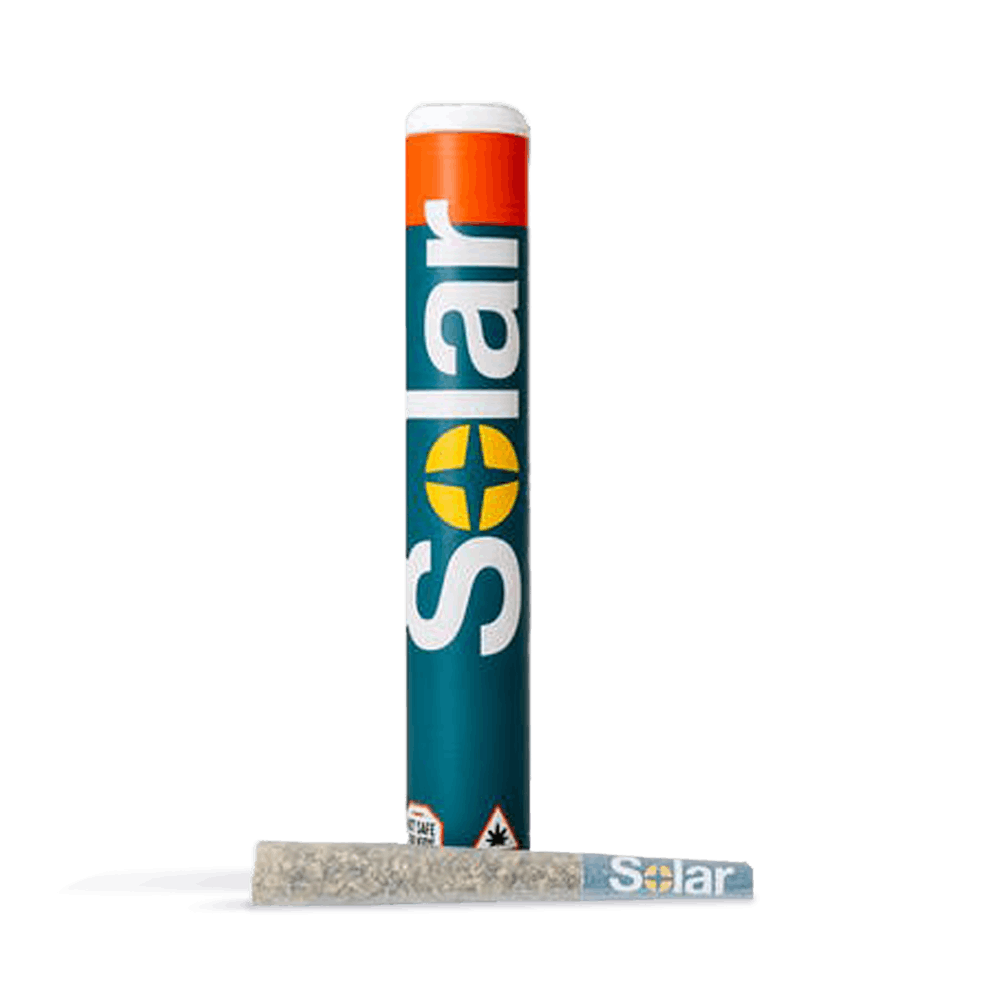 hybrid
Gas Truffle Pre-Roll | 1g
Solar Cannabis Co.
Product information
$12
Options
Description
Enjoy this strain specific pre-roll from Solar Cannabis Co. Solar Cannabis Co. is committed to implementing sustainable and innovative practices to cultivate a better future through cannabis.
Additional details
CBGA (Cannabigerolic acid) - 1.48 %
THC-D9 (Delta 9–tetrahydrocannabinol) - 1.05 %
THCA (Δ9-tetrahydrocannabinolic acid) - 24.04 %
"TAC" - Total Active Cannabinoids - 26.57 %
About the brand
Solar Cannabis Co.
Based in Somerset, MA., Solar Cannabis Co. (Solar) is unlike any indoor cannabis operator in America. With a commitment to sustainable and innovative practices, Solar's flagship facility was designed to reshape the way cannabis is cultivated. Through the implementation of microgrid assets (solar arrays and high-efficiency, combined heat & power units), LED lighting and 90% water reclamation, Solar is able to produce premium cannabis while lowering its overall energy profile as well as generate over five megawatts (MW) of clean power on-site.