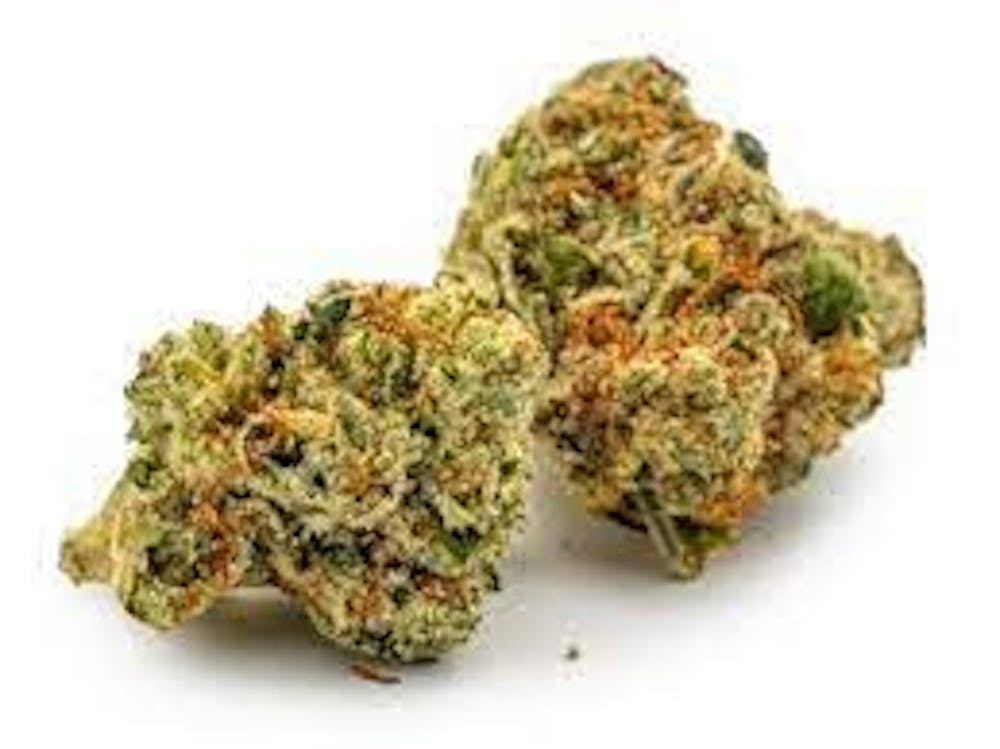 hybrid
Frozen Pines Buds
Gentlemen Smugglers
Product information
$45
Options
Description
If there were palm trees growing fruit in a winter wonderland, this would be the strain. The smell starts off with a strong spice and a touch of sweet earth. After exhaling the first hit, you'll taste strong notes of wood and pine, followed by a delicious lingering diesel that will have you feeling like it's Christmas in July. This strain has been reported to cause relaxation, intense euphoria, and an overall great sense of well-being.
Additional details
CBGA (Cannabigerolic acid) - 0.39 %
THC-D9 (Delta 9–tetrahydrocannabinol) - 0.41 %
THCA (Δ9-tetrahydrocannabinolic acid) - 21.71 %
"TAC" - Total Active Cannabinoids - 22.5 %
About the brand
Gentlemen Smugglers
Gentlemen Smugglers began as one of the largest marijuana smuggling rings in America. The weed came from Colombia and Jamaica, the hash from Lebanon, and the crew from coastal South Carolina… illicit entrepreneurs who risked treacherous waters, civil wars, incarceration, and sanity to rise to the top. Between 1971 and 1986, they owned the East Coast trade, smuggling over 250 tons of cannabis to the masses. These were the glory days of cannabis and in a very real way, they were the distributors and dispensaries of that time. It was a high stakes game of cat and mouse and an adventure that ended in spectacular fashion; Gentlemen Smugglers became the main targets of Operation Jackpot, the opening act in President Reagan's War on Drugs. Barry "Flash" Floy got tagged with the federal kingpin statute – Code §848 Continuing Criminal Enterprise – and spent 11 years in prison. Most of the crew were charged with the smuggling statute – Code §545 Smuggling Goods into the United States – and likewise paid the price. They never lost their rogue spirit, belief in the plant, or sense of humor. They're older and wiser now and ready to do business again, using their platform to support ending needless incarceration for nonviolent marijuana crimes. Gentlemen Smugglers is founded on the legacy of a bygone era. In an industry filled with ruthless people and dangerous places, They made their own rules, they thrived, and they would do it again.