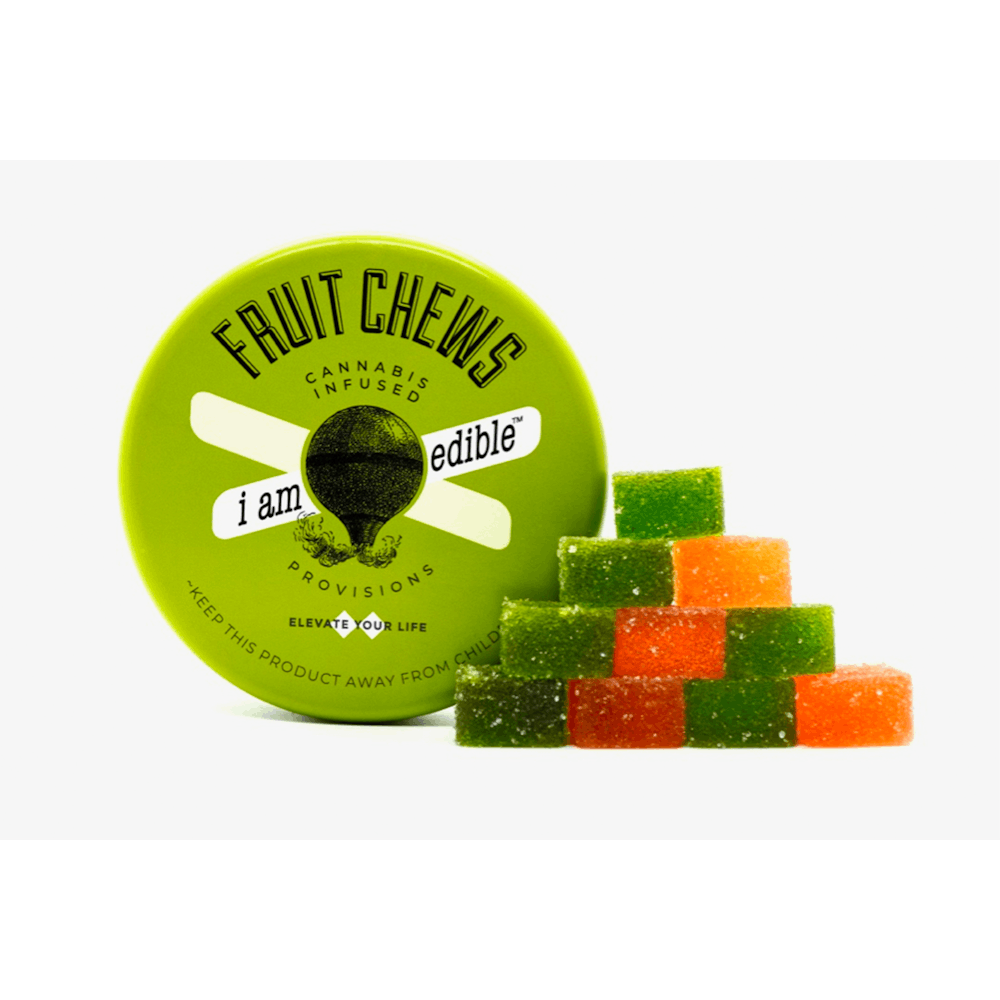 high cbd
Cucumber Watermelon 1:2 Fruit Chews 20-pack | 100mg
I am edible
Product information
$25
Options
Description
Finished in a citric acid & sugar coating, I am Edible's new fruit chew formulation boasts new & improved mouth feel. Chew with ease, chew with these! Each chew is infused with precise doses of Cannabis oil distillate, and are a great choice for a long-lasting therapeutic effect. Take a trip to the spa with each Cucumber Watermelon chew. The refreshing and soothing medley of flavor pairs well with the mellowing effects of the CBD.
Additional details
CBD (Cannabidiol) - 188.8MILLIGRAMS
CBN (Cannabinol) - 0.64MILLIGRAMS
"TAC" - Total Active Cannabinoids - 295.04MILLIGRAMS
THC-D9 (Delta 9–tetrahydrocannabinol) - 102.4MILLIGRAMS
About the brand
I am edible
I am edible is a line of flavorful, medicated edibles. Combining specific cannabinoid and terpene profiles for a desired effect along with confectionery expertise, I am edible is reliably consistent, easy to dose, and one of the finest assortments of edibles on the market.