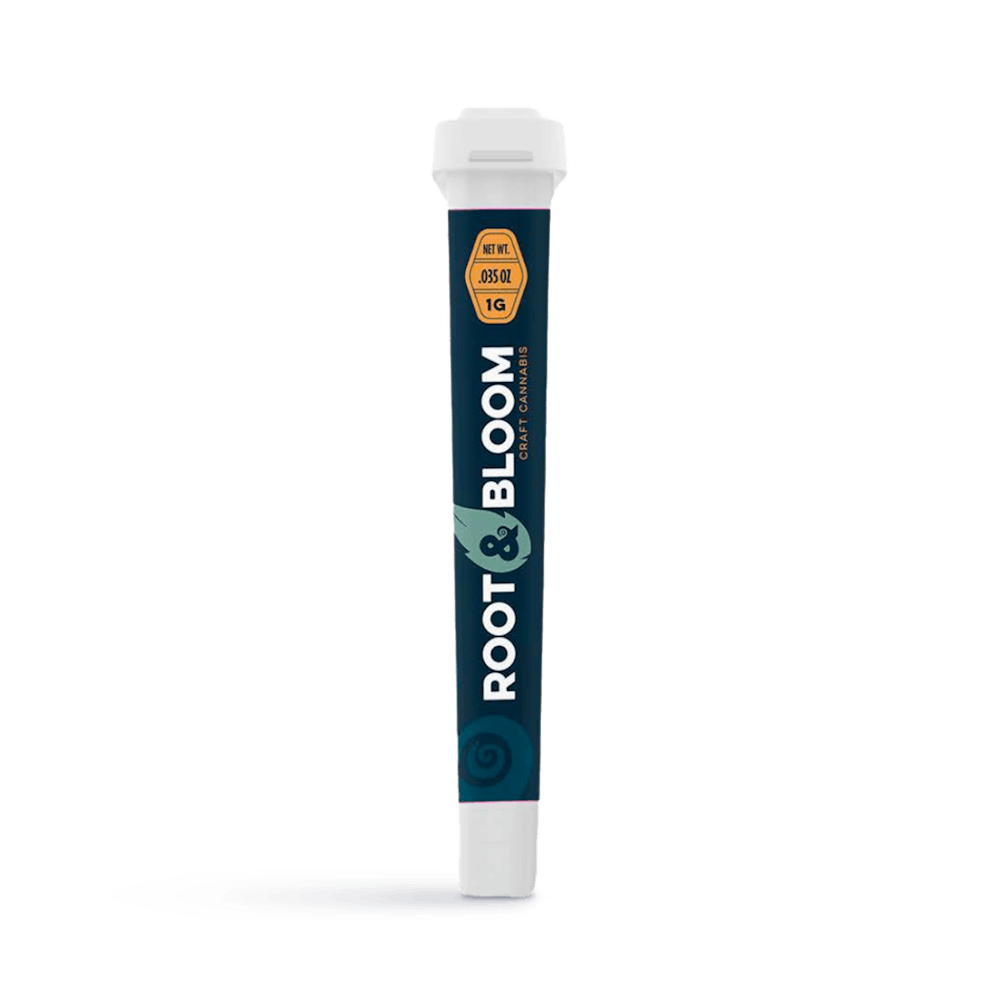 sativa
Angry Ginger Pre-Roll | 1g
Root & Bloom
Product information
$12
Options
Description
No shake, no trim- just a hand-trimmed, whole bud preroll packed with the fire flower Root & Bloom is known for.
Additional details
THC-D9 (Delta 9–tetrahydrocannabinol) - 0.51 %
THCA (Δ9-tetrahydrocannabinolic acid) - 18.67 %
"TAC" - Total Active Cannabinoids - 20.66 %
About the brand
Root & Bloom
Root & Bloom is a Massachusetts cannabis cultivation, extraction & manufacturing company laser-focused on creating the best products and experiences–for everyone. They're a friendly (but competitive!) group who enjoys what they do. Their expertise and perspective help us create solutions that go far beyond just a good idea. With a head for innovation, a heart for sustainability, and feet firmly planted in their home state, Root & Bloom are here to ignite the industry.