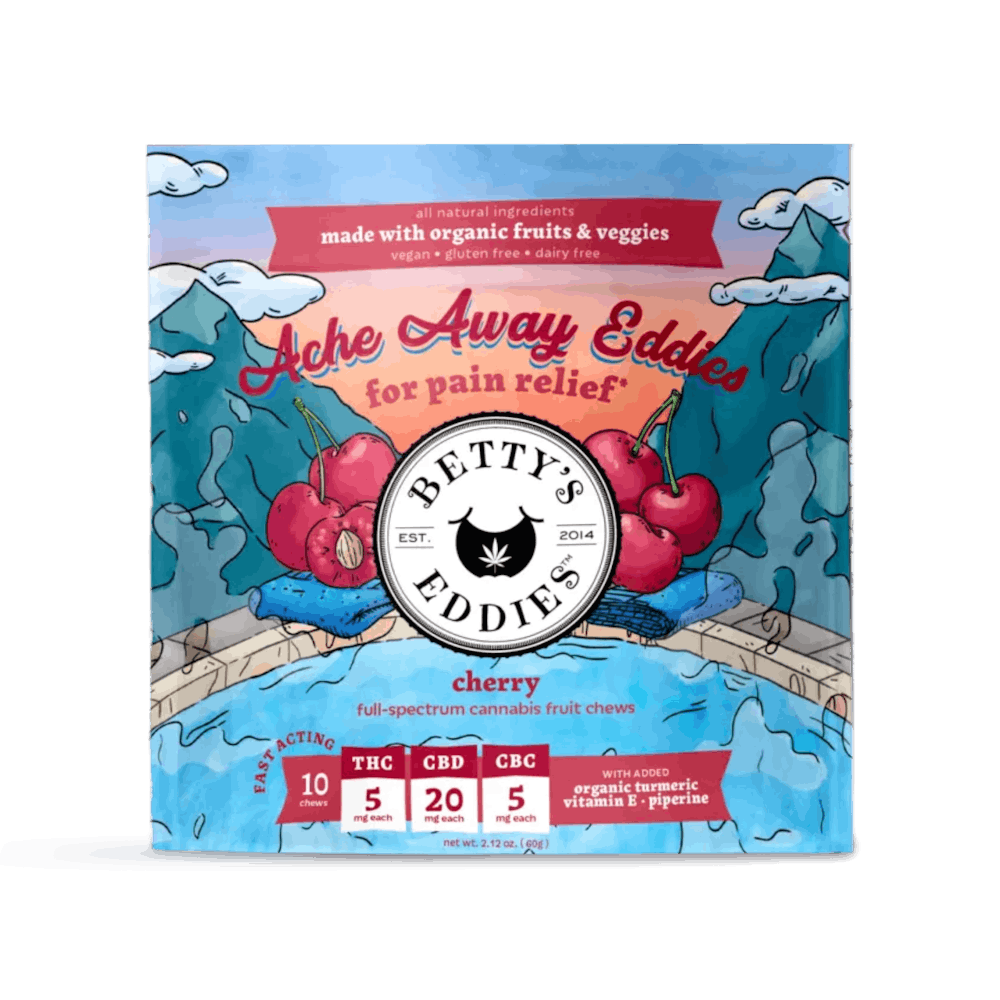 hybrid
Ache Away Eddies Cherry Chews 10-pack
Betty's Eddies
Product information
$25
Options
Description
Very Cherry Ache Away Eddies are infused with a soothing blend of CBD, CBC & THC, plus a natural blend of turmeric, piperine, and vitamin E that may help ease inflammation and aid recovery. Each chew contains 5mg of THC, 20mg of CBD, and 5mg CBC.
Additional details
CBC (Cannabichromene) - 51MILLIGRAMS
CBD (Cannabidiol) - 205.2MILLIGRAMS
CBG (Cannabigerol) - 1.2MILLIGRAMS
THC-D9 (Delta 9–tetrahydrocannabinol) - 49.2MILLIGRAMS
About the brand
Betty's Eddies
At Betty's Eddies, they're all about good, clean, fun. Their mission is simple – do good for the community, cook with only clean ingredients and spread fun & positivity while they do it. They're extra "chewsy" about our ingredients which means all Betty's Eddies are vegan, gluten-free, made with real fruits & veggies, and infused with naturally extracted THC. Pure goodness, just the way Mother Nature (and Betty) intended.