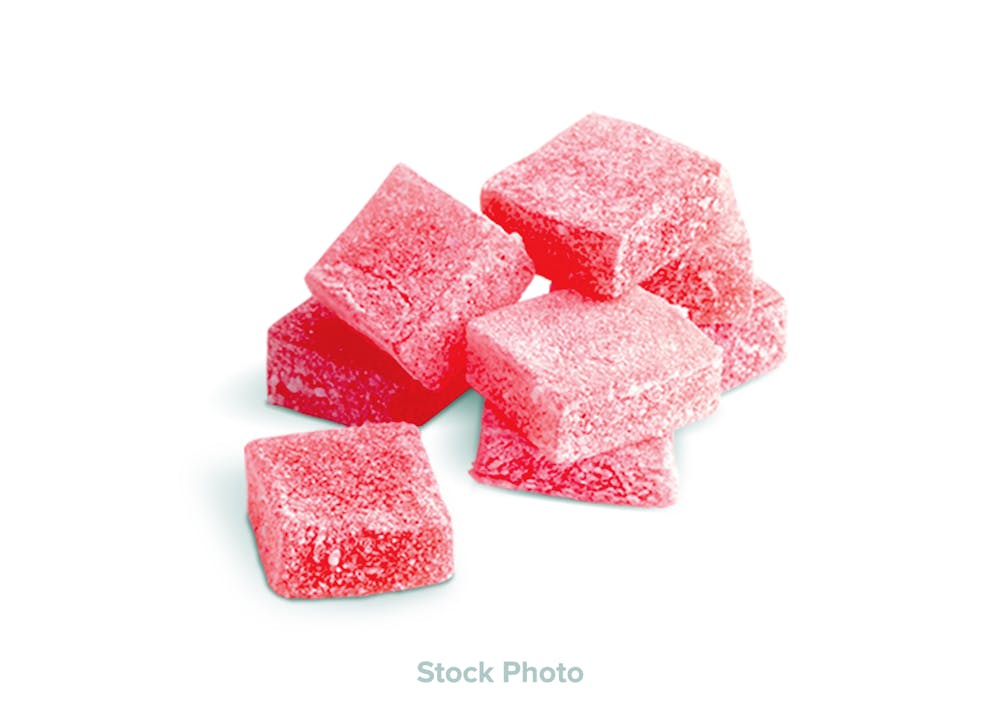 sativa
5mg Super Sour Orange x Pineapple Gummies 20pk
Kiva
Product information
$35
Options
Description
Lost Farm Fruit Chews and Gummies are strain-specific, plant-based confections made with 100% live resin. These edibles immortalize the fresh cannabis plant and harmoniously combine it with fruit flavors that enhance each strain's unique profile. The result is a full-sensory, ultra-fresh, and extra-strength edible. Each chew contains around 5mg of THC.
Additional details
"TAC" - Total Active Cannabinoids - 90.71MILLIGRAMS
THC-D9 (Delta 9–tetrahydrocannabinol) - 88.06MILLIGRAMS
About the brand
Kiva
Higher standards since day one In 2010, a young cannabis-loving couple set out on a mission to create a better edible experience for legal consumers. Scott Palmer and Kristi Knoblich Palmer were inspired by a visit to a local chocolatier, and soon started crafting the first Kiva bars in their home kitchen. They didn't realize it at the time, but they weren't just creating a premium edible product, they were setting the gold standard for the entire legal cannabis industry. In the last decade, customer support has turned this family-owned business into the #1 edibles brand in the country. Today, they are proud to employ 200+ passionate people, and have added Terra, Petra and Camino to their happy family of premium cannabis products.