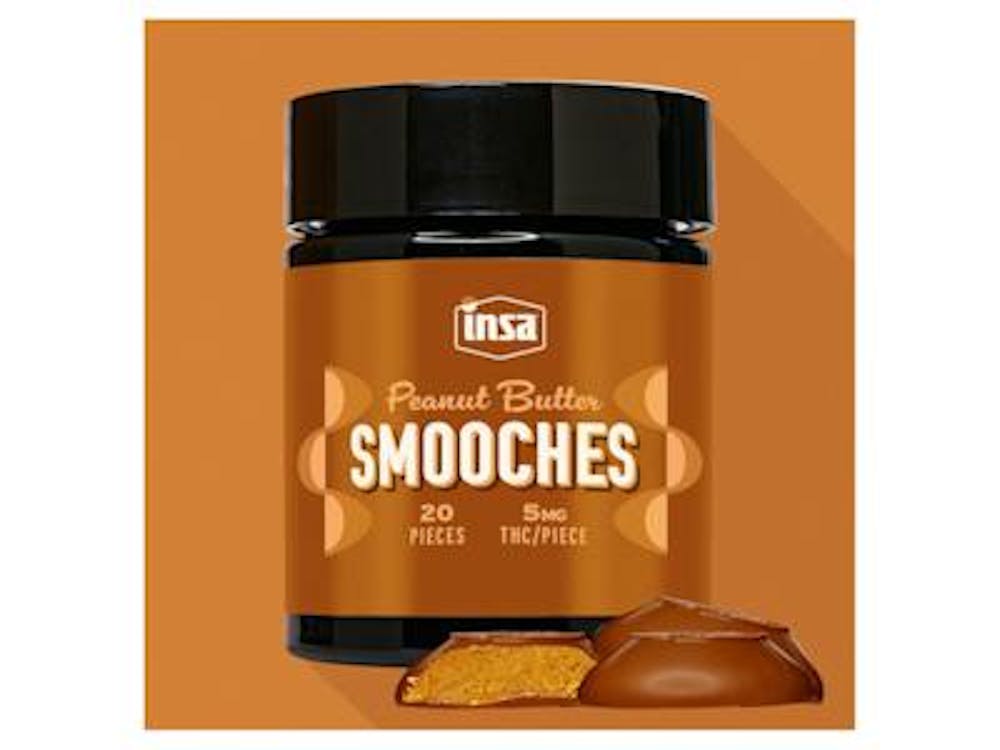 hybrid
5mg Peanut Butter Smooches 20pk
Insa
Product information
$25
Options
Description
1 Piece, 5mg sample pack! Unlock a new level of yum with Insa's Peanut Butter Smooches – the munchies makeover you didn't know you needed! Fancy European chocolate snuggles up to the ultimate bad-boy, salted peanut butter, all infused with our top-shelf cannabis wizardry. Each bite-sized smooch packs 5mg of THC. Elevate snack time, hangouts, or whatever tickles your fancy with new Peanut Butter Smooches from Insa!
Additional details
THC-D9 (Delta 9–tetrahydrocannabinol) - 102MILLIGRAMS
About the brand
Insa
Insa is not some la-di-da so-and-so that's going to carry you away to a land of make believe. It's cannabis for real life: the good days and the 'bout to get better. Insa offers premium cannabis in a variety of formats and functions to help wind you up, calm you down, ease your ailments—and whatever you need in between.