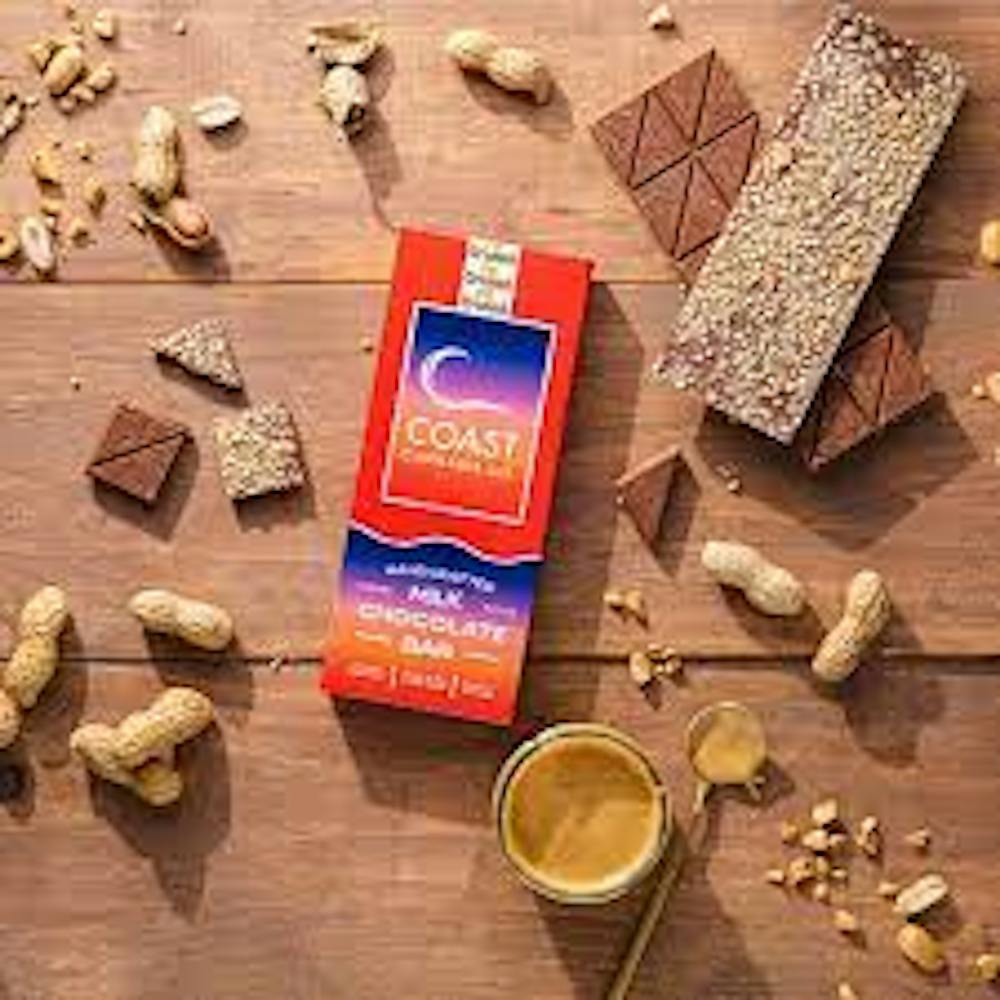 hybrid
5mg Milk Chocolate Peanut Butter Crunch Bar 20pc
COAST Cannabis Co.
Product information
$30
Options
Description
Introducing the perfect combination of chocolate, peanut butter and a delicious crunch. Made with Coast's single origin organic, fair trade milk chocolate, organic puffed quinoa and all natural peanut butter powder, this PB Crunch bar is sure to be a favorite. Each piece contains 5mg of THC.
Additional details
CBG (Cannabigerol) - 4.59MILLIGRAMS
CBN (Cannabinol) - 2MILLIGRAMS
THC-D9 (Delta 9–tetrahydrocannabinol) - 106MILLIGRAMS
THCV (Tetrahydrocannabivarin) - 1MILLIGRAMS
"TAC" - Total Active Cannabinoids - 100MILLIGRAMS
About the brand
COAST Cannabis Co.
WE'RE DRIVEN TO INSPIRE AND EMPOWER EVERYONE TO PUT THE BEST INTO THEMSELVES SO THEY CAN GET THE BEST OUT OF THEMSELVES.