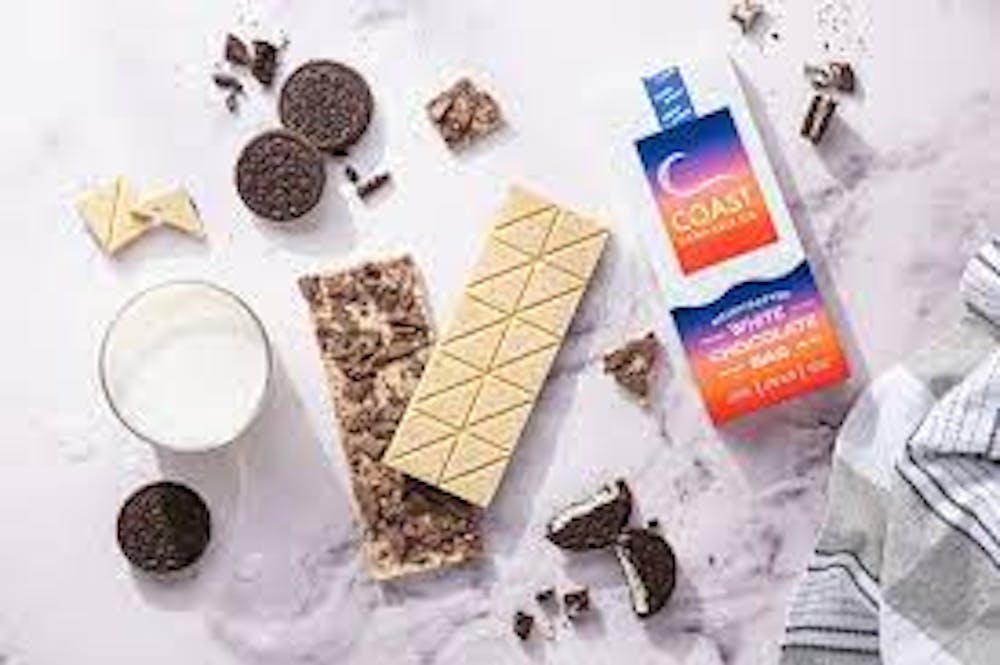 hybrid
5mg Cookies and Cream White Chocolate Bar 20pc
COAST Cannabis Co.
Product information
$30
Options
Description
A delicious classic combo of crunchy chocolate cookie bits and smooth white creamy chocolate. Made with Organic White Chocolate, Organic Chocolate Wafer Cookies, Organic Cocoa Butter, Distilled Cannabis Oil
Additional details
CBG (Cannabigerol) - 5MILLIGRAMS
CBN (Cannabinol) - 2.8MILLIGRAMS
THC-D9 (Delta 9–tetrahydrocannabinol) - 108.4MILLIGRAMS
"TAC" - Total Active Cannabinoids - 100MILLIGRAMS
About the brand
COAST Cannabis Co.
WE'RE DRIVEN TO INSPIRE AND EMPOWER EVERYONE TO PUT THE BEST INTO THEMSELVES SO THEY CAN GET THE BEST OUT OF THEMSELVES.