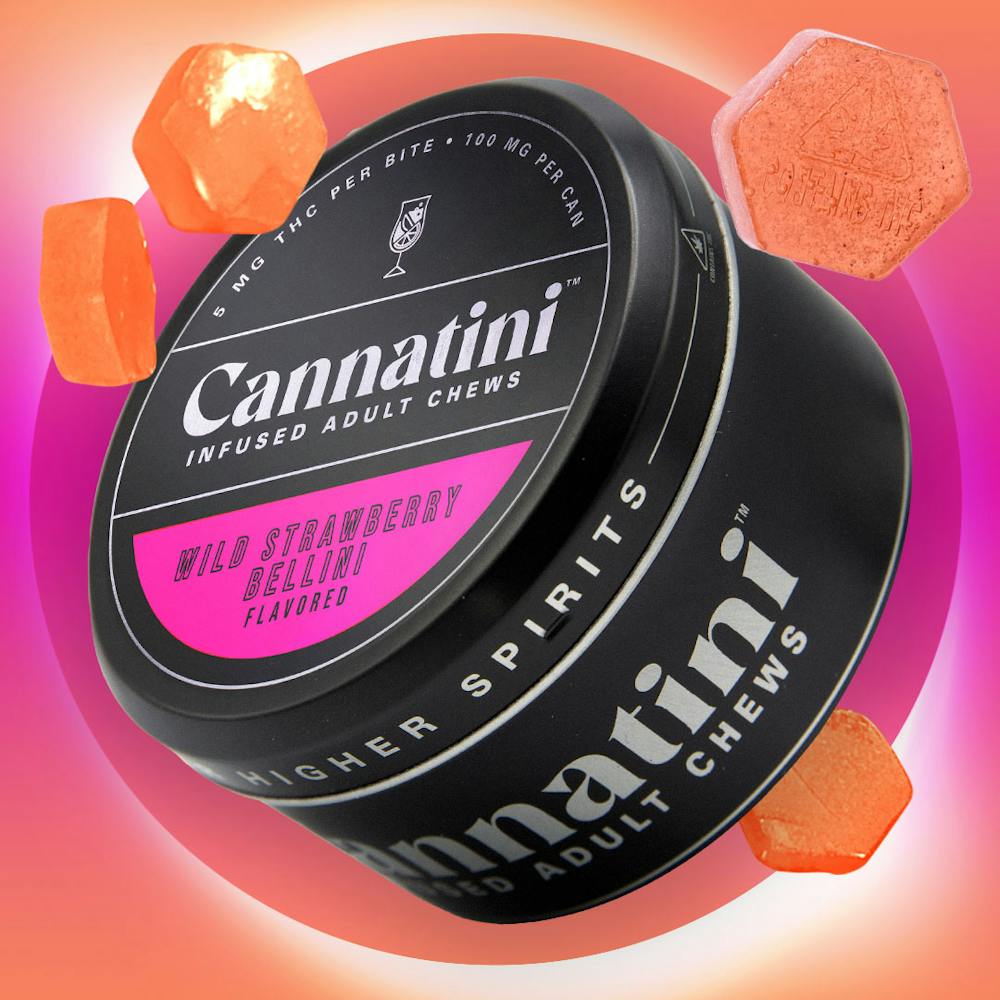 hybrid
5mg 1:1 Wild Strawberry Bellini Gummies 20pk
Cannatini
Product information
$30
Options
Description
Our 20pk Wild Strawberry Bellini chews take you straight to summertime, with the flavors of fresh-cut strawberries and champagne combined with effervescent bubbles for a hint of fizz. This limited batch of chews was crafted with a 1 to 1 blend of CBD to Delta-9 THC. Users report CBD helps mitigate pain and inflammation and regulate mood, while Delta-9 THC is the primary cannabinoid that gives cannabis its psychoactive effects.
Additional details
"TAC" - Total Active Cannabinoids - 200MILLIGRAMS
About the brand
Cannatini
FOR HIGHER SPIRITS. Perfect for a night out with friends or a night in on your couch, this edible brings a whole new meaning to "higher spirits!" Like the adult beverages that inspired us, Cannatini Adult Chews are crafted to enhance a good time and taste great while doing it.