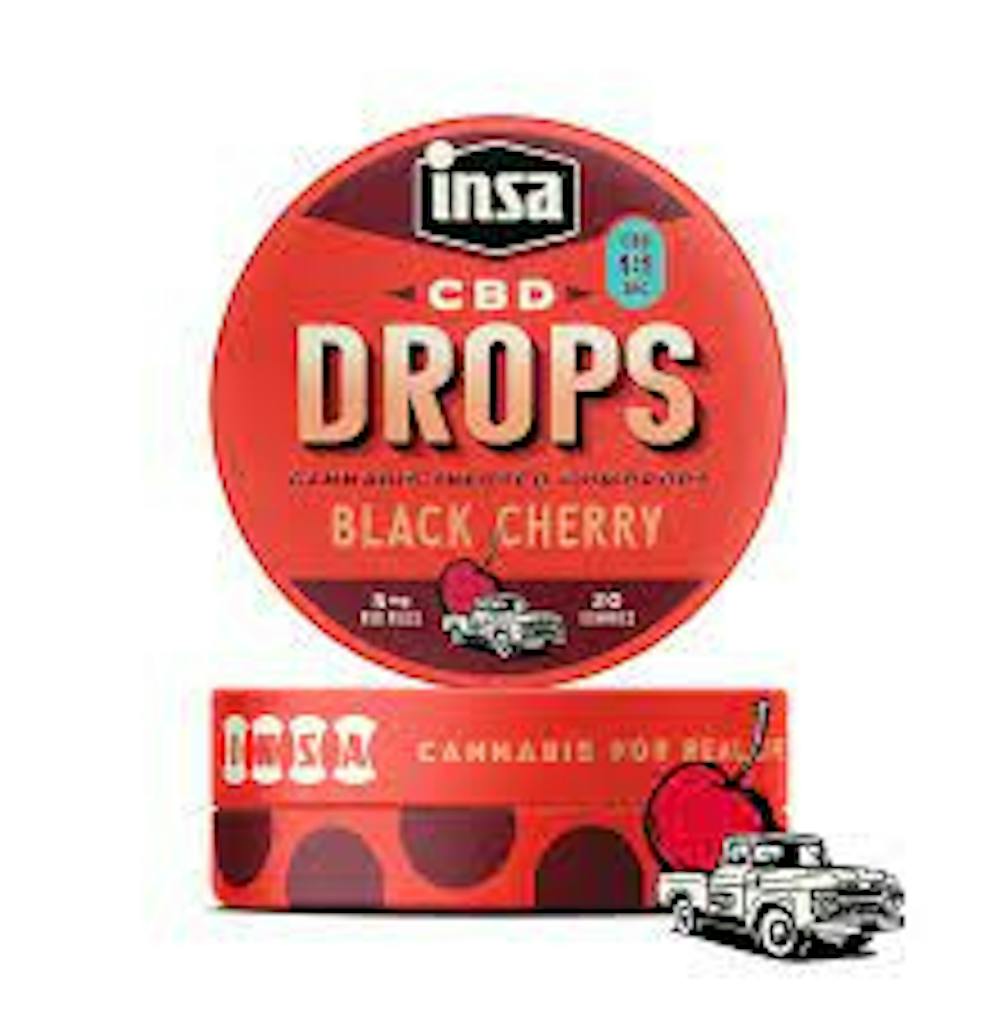 high cbd
5mg 1:1 Black Cherry CBD Drops 20pk
Insa
Product information
$25
Options
Description
Black Cherry CBD 1:1 Drops are an easy onroad for anybody new to the delicious world of edibles. With natural fruit puree and a light dusting of finishing sugar, they offer a deliciously decadent edible experience. Better yet, their 1:1 ratio of CBD to THC makes them a great edible for anybody who's new to cannabis—or who's looking for help with pain relief, inflammation, or managing anxiety. Each piece contains 2.5mg THC and CBD.
Additional details
CBD (Cannabidiol) - 47.8MILLIGRAMS
"TAC" - Total Active Cannabinoids - 105.8MILLIGRAMS
THC-D9 (Delta 9–tetrahydrocannabinol) - 54.4MILLIGRAMS
About the brand
Insa
Insa is not some la-di-da so-and-so that's going to carry you away to a land of make believe. It's cannabis for real life: the good days and the 'bout to get better. Insa offers premium cannabis in a variety of formats and functions to help wind you up, calm you down, ease your ailments—and whatever you need in between.