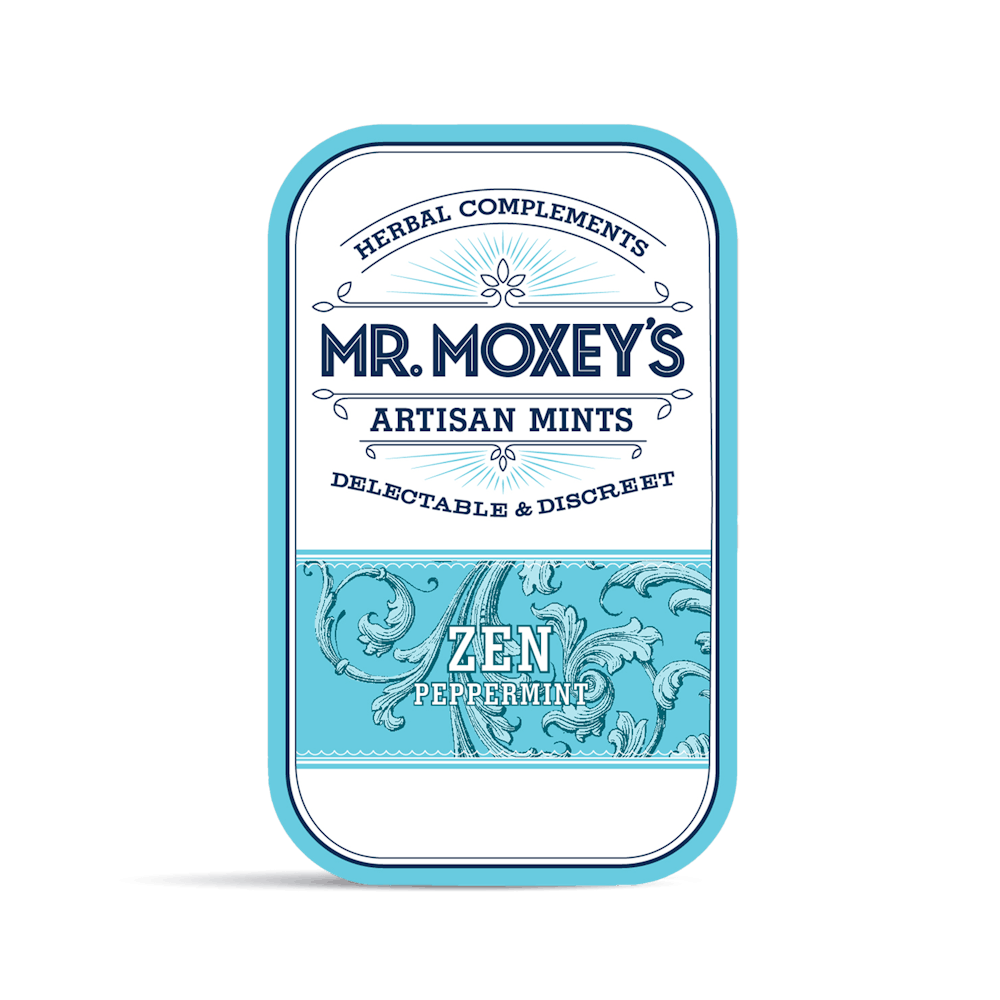 high cbd
25:1 Zen Peppermints
Mr. Moxey's Mints
Product information
$35
Options
Description
An elegant hybrid blend of peppermint, damiana, and lemon verbena to activate your intuition.
Additional details
"TAC" - Total Active Cannabinoids - 520MILLIGRAMS
About the brand
Mr. Moxey's Mints
Mr. Moxey's award winning CBD edibles with therapeutic herbs to make life a little bit better. CBD is a herbal extract from hemp or cannabis with a host of wellness benefits. While CBD is a cannabis compound, it's not the one that gets you high — (that's called THC).