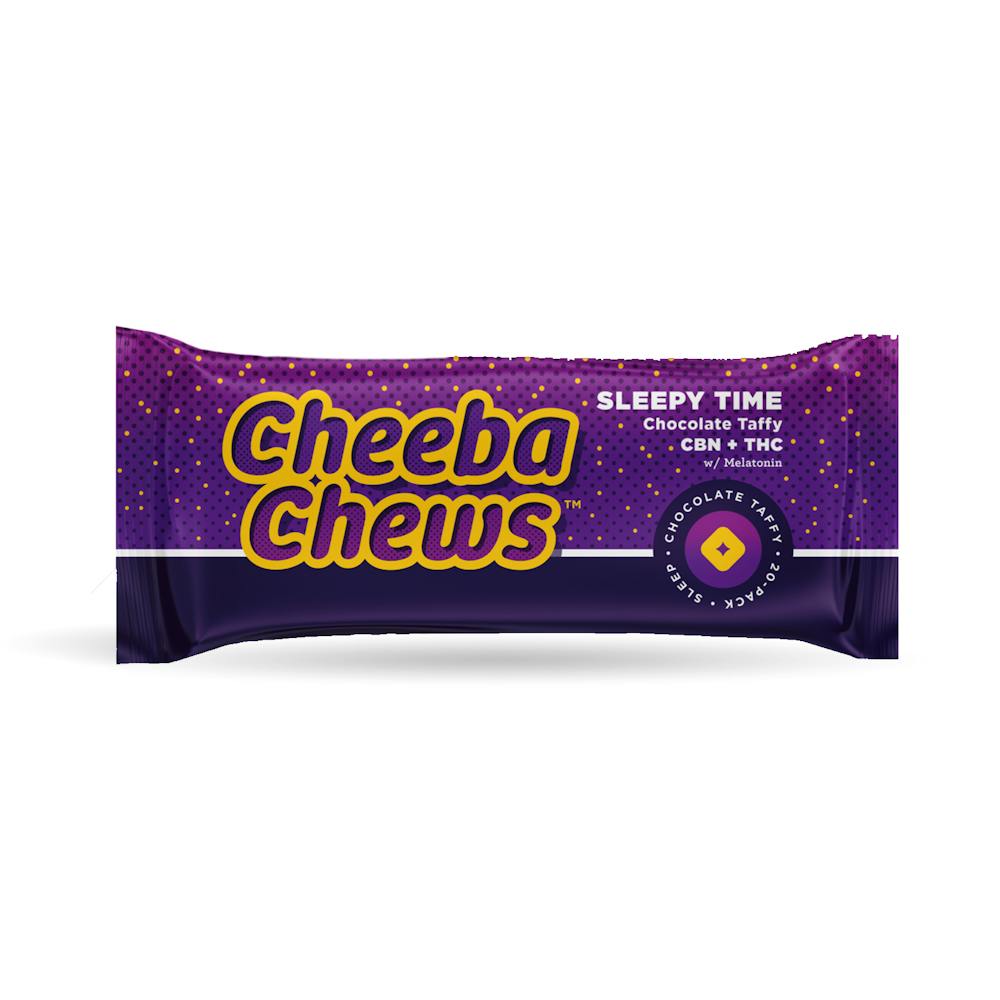 indica
2:1 Sleepy Time Berry Taffy
Cheeba Chews
Product information
$25
Options
Description
20 chews to help you snooze. Enjoy a 2:1 THC : CBN berry taffy chew, enhanced by melatonin. Sweet dreams are made of these! Each piece contains about 5mg of THC.
Additional details
CBN (Cannabinol) - 10MILLIGRAMS
"TAC" - Total Active Cannabinoids - 300MILLIGRAMS
About the brand
Cheeba Chews
High standards from the very beginning. Born in 2009, Cheeba Chews™ has maintained one simple and clear mission: to provide an industry leading, consistently potent, and discreet cannabis infused edible solution. What makes Cheeba Chews™ so successful? It's our high standards utilizing independent lab testing, product infusion, and genuine patient experience. You now have an edible that you can easily dose and regularly depend on. The variety of edibles in the Cheeba Chews™ product line helps to serve a wide demographic. From patients looking for Cannabidiol (CBD) for non-psychoactive relief, to those who require a high concentration of Tetrahydrocannabinol (THC), our products are thoughtfully created and carefully infused. PRO TIP: Ensure easy opening by placing warm, soft taffy in the fridge for a minute before opening.