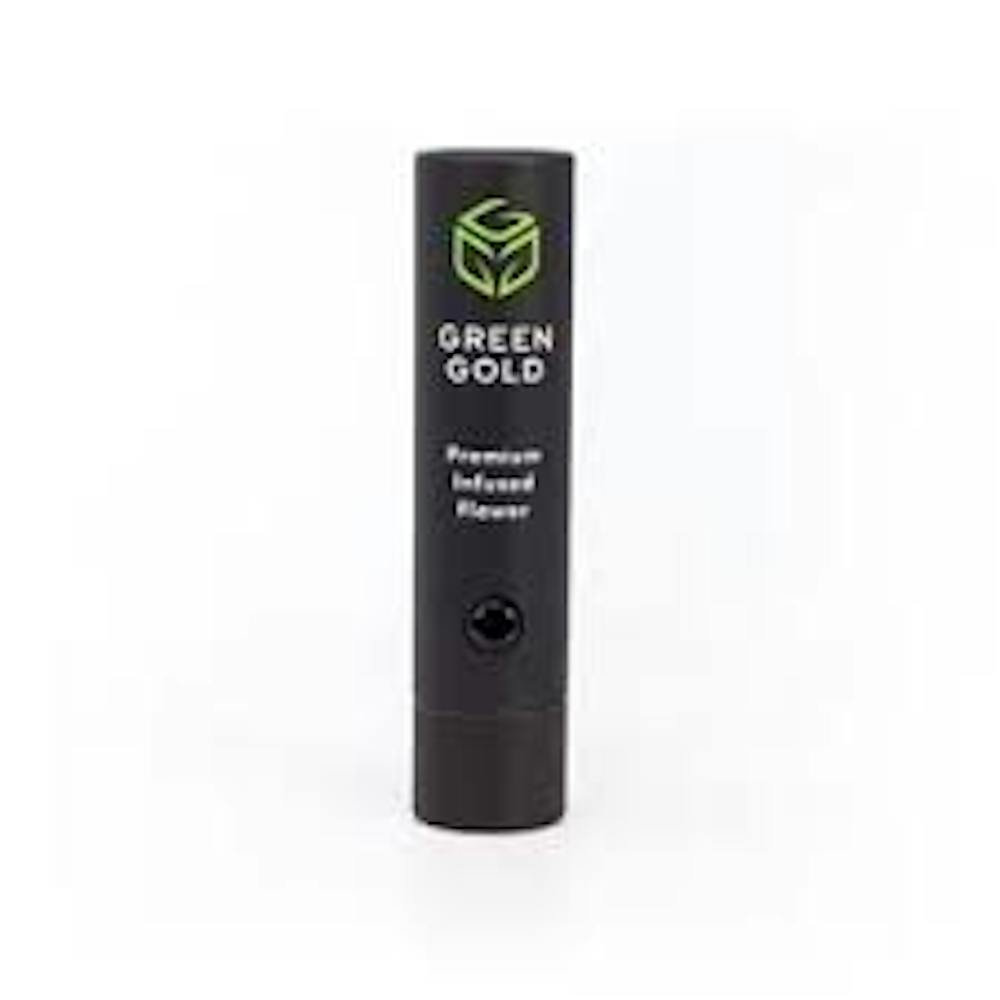 hybrid
0.8 Chem Valley Kush Live Resin Infused Pre-Roll
Green Gold Group
Product information
$30
Options
Description
Chem Valley Kush is a mostly sativa hybrid with a strong, stinging aroma. Lest you be fooled by its name, this strain doesn't have any roots in an actual place called Chem Valley -- rather, it's a cross between the popular strains Chemdawg and San Fernando Valley OG Kush.
Additional details
CBC (Cannabichromene) - 0.24 %
CBG (Cannabigerol) - 1.04 %
CBGA (Cannabigerolic acid) - 0.51 %
THC-D9 (Delta 9–tetrahydrocannabinol) - 18.46 %
THCA (Δ9-tetrahydrocannabinolic acid) - 12.08 %
THCV (Tetrahydrocannabivarin) - 0.21 %
"TAC" - Total Active Cannabinoids - 32.54 %
About the brand
Green Gold Group
Green Gold Group is proud to provide stringently tested, naturally grown cannabis to the most discerning patients and clients. We welcome you to experience the Green Gold difference.